We'll Save You Money
Saving you money makes us feel great. Independent consultants "Storecheckers" found us up to 76% cheaper than the 152 printers they surveyed across the UK and Ireland.
Saving You Money Makes Us Feel Great
We're constantly monitoring our competitors just to make sure we stay ahead of the game. Independent consultants "Storecheckers" have performed a new price survey of over 130 printers including Prontaprint, Kallkwik, AlphaGraphics and other local printers throughout the UK and Ireland. We thought we'd share the results with you. We're nice like that…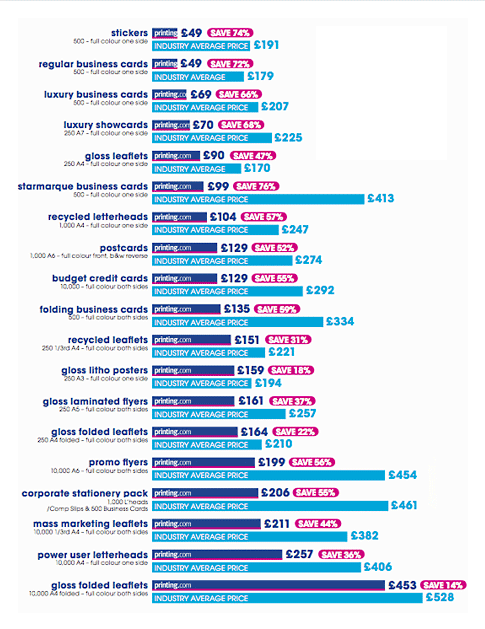 (Industry Average Price refers to the average of quotes obtained from an independent survey of printers, February 2008. Trademarks acknowledged.)
Guaranteed delivery
We make it easy to plan your promotions with our guaranteed turnaround times — 99.95% of orders are on time or early. If we're late, it's on us — simple as that.
Download our Buyers' Guide
Our Buying Guide is packed with incredible ideas and amazing advice. (And we've held or reduced our low prices for the seventh year running!) Ask us to send you a free copy with a FREE sample pack or download it today.
In-house design
Our graphic design team can create new logos, design websites, produce creative business cards, stationery, leaflets, flyers – in fact all your promotional and print requirements.
Read our latest press release about our aquisition by profound.